A family film for all ages, The Three Little Stooges is a brand extension of the globally recognized and iconic Three Stooges® brand that is designed as a new feature film franchise, with brand tie-ins, multi-platform potential, and merchandise opportunities. The first film will provide the foundation for a film series and potential television spin-off that chronicle the wacky and fun adventures of 12-year-old Larry, Moe and Curly at Ben Dover Academy; a school for the rich and powerful. Casting for the main roles has been completed with production scheduled to commence in the fall of 2019.
The time is the present and Little Larry, Moe and Curly are mistakenly sent to an elite private school for the rich and powerful where they befriend a fellow outcast named Izzy. When they learn of an evil plot to destroy the school, the Little Stooges join Izzy on a mission to stop it from happening all while trying to survive the no-nonsense Headmaster Harriet "Hurricane" Snootley and the pretentious students who want nothing more than to see them expelled!
---
CAST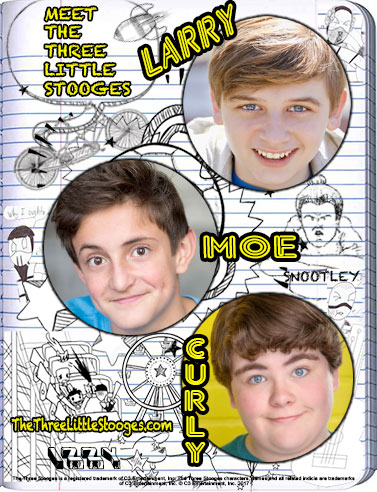 Little Larry is Liam Dow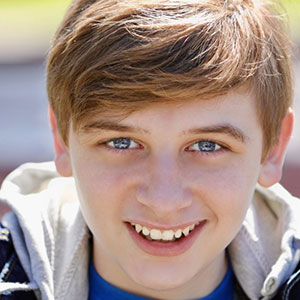 Liam Dow is a multi-talented actor and comedian who played Steve in the DreamWork's web series OMG! Just Jacque and will appear in the upcoming teen comedy The Perfect Night. Dow is managed by Mark Robert. Liam Dow's role as Little Larry in the upcoming family comedy, The Three Little Stooges, is his first leading role in a feature film.
Little Moe is Gordy De Stjeor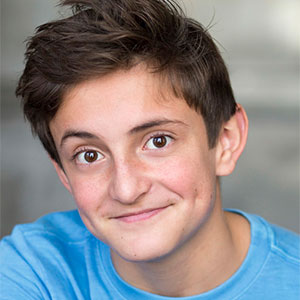 Gordy De StJeor has appeared in many commercials, music videos, TV and films as a break-dancer, actor and musician. He is repped by The Savage Agency. Gordy's role as Little Moe in the upcoming family comedy, The Three Little Stooges, is his first leading role in a feature film.
Little Curly is Luke Clark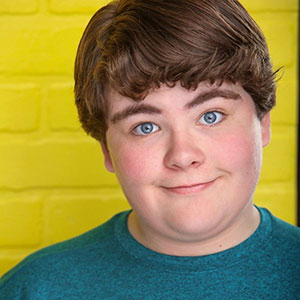 Luke Clark plays Kyle in the Jennifer Arnold (Dear White People) comedy movie Fat Camp and is repped by Clear Talent Group. Luke Clark's role as Little Curly in the upcoming family comedy, The Three Little Stooges, is his first leading role in a feature film.
Find out more about Luke Clark.
Executive Producer – Earl Benjamin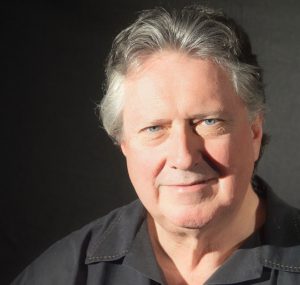 Earl M. Benjamin is the President and Chief Executive Officer for C3 Entertainment, Inc. Mr. Benjamin also serves on the Board of Directors and has been involved in management of the company's business since 1996. Mr. Benjamin is an attorney and a member of the California State Bar. He is a graduate of Ohio University with a B.A. and received his J.D. from The University of San Diego. As an attorney in private practice, he was a partner in Paul, Hastings, Janofsky, & Walker, an international law firm with more than 500 attorneys in office throughout the world, where he handled general commercial litigation, entertainment, corporate and business matters. He is a member of the Chancery Club and The Los Angeles County Bar Association. Mr. Benjamin served as Executive Producer on the ABC Television Special The Three Stooges Greatest Hits, The Three Stooges made for television movie based on The Three Stooges, The Three Stooges syndicated television series and The Three Stooges 75th Year Anniversary Television Special for NBC.
---
Director – Sean McNamara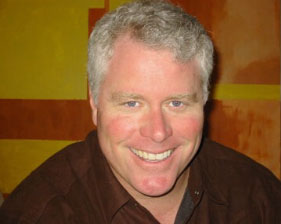 Sean McNamara is director and producer of the break out hit Soul Surfer (Tri-Star Pictures). Spare Parts (Lionsgate), The Moon and the Sun (Focus Features), Raise Your Voice (New Line Cinema), Hoovey, Field Of Lost Shoes and many more feature films and television shows have been helmed and produced by Sean. Over his years in entertainment, he has carved a niche for himself as a premiere family film director with a keen eye for new talent. He can be credited with discovering stars such as Shia LaBeouf and launching the feature careers of Jessica Alba and Hilary Duff.
To capture the essence of McNamara's skills as a director, one need not look further than critics' reviews of his latest theatrical work on Soul Surfer. The family drama has been well received by critics and audiences everywhere. McNamara has directed and produced such popular family series as Even Stevens, That's So Raven, and Beyond The Break. McNamara is a four-time DGA Award nominee, Emmy nominee, and BAFTA Award winner.
---
Writer – Harris Goldberg
Harris is a Canadian-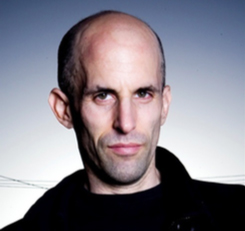 born director, writer and producer. He wrote and produced the 1999 hit film Deuce Bigalow: Male Gigolo with Rob Schneider and the 2002 film The Master of Disguise with Dana Carvey. In 2007, Harris wrote and directed the independent film Numb starring Matthew Perry that premiered at the Tribeca Film Festival and won Best Feature at the Ojai International Film Festival. Last year saw the release of another film written and directed by Harris titled, The List. Additionally, Harris wrote the award winning Hallmark film, A Step Toward Tomorrow that starred Christopher Reeve in a memorable performance.
Harris has also had extensive experience in the family film space with a multi-picture deal at Disney. There he wrote I'll Be Home For Christmas starring Jonathan Taylor Thomas and Jessica Biel and a sequel to the successful Mighty Ducks franchise.